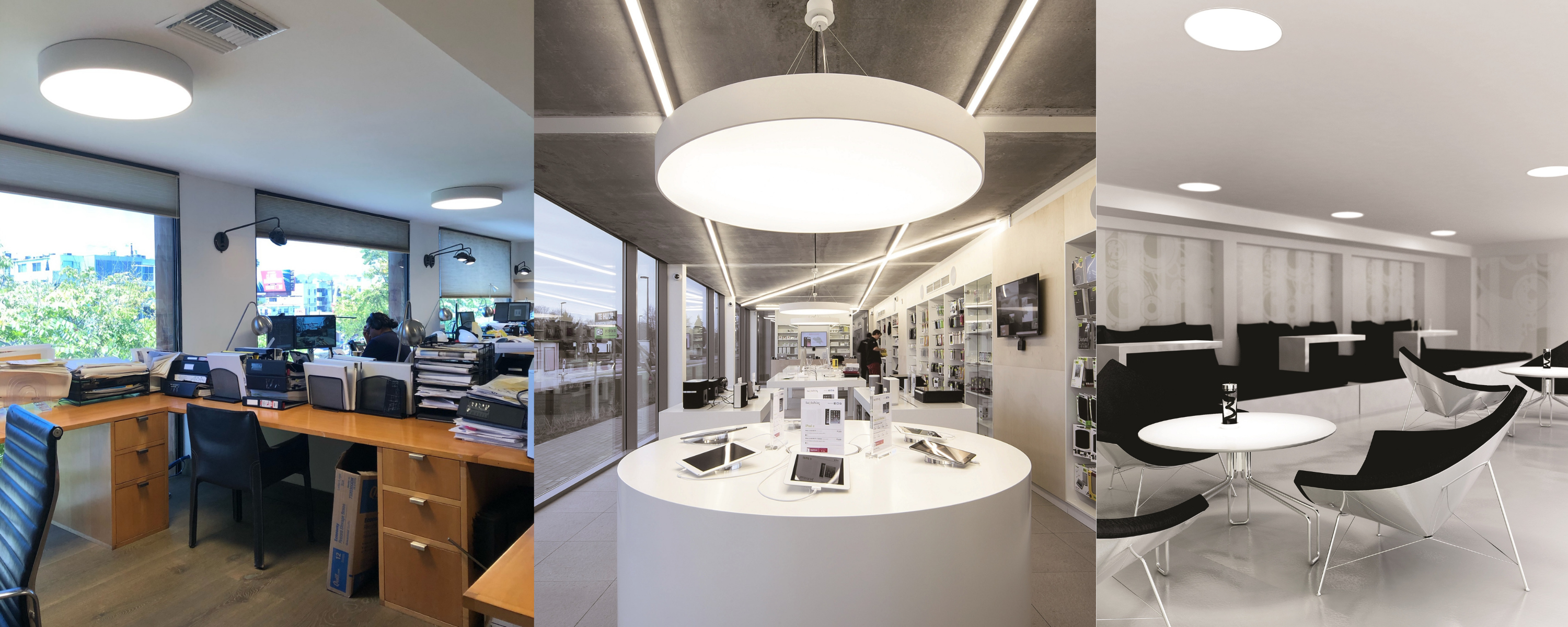 Lighting Hacks to Enhance Your Office Environment
The first thing most people see when they enter your office is the lighting. It sets the tone for how clients perceive your business, so it's important to have a good lighting plan. Therefore, be mindful of what you do with this space and how it can affect the look and feel of your company. This can range from making sure you have enough light to function in your space to adding accent lights to create a certain atmosphere.
Furthermore, the right lighting in your office can have a huge impact on productivity. A new study by Alan Hedge, a professor in the Department of Design and Environmental Analysis at Cornell University found that workers who work in day-lit office environments reported an 84% drop in symptoms of eyestrain headaches. The findings can detract from productivity which is why it's important for employers to provide proper lighting conditions in their companies' offices. This means that if you're looking to get the most out of your employees and increase profits, then choosing the right lighting in your offices can work wonders!
Lighting Tips
Here are a few tips on how to improve your office's lighting to create a productive and inviting atmosphere.
1. Use recessed lights:
One way to create a sleek space in the office is by using recessed lights. Recessed lighting provides supplemental lighting that highlights different areas of an office while also being discreet, eliminating distractions on the ceiling. LED recessed downlights can help with energy conservation because they use less power than other types of light fixtures. Recessed lights are available with multiple options such as shape, size and color.
Additionally, recessed downlights are a popular option for lighting because they provide flood lighting, delivering well-lit spaces. Recessed downlights are installed in the ceiling and provide less glare than other options like fluorescent or halogen lights. They also have the added benefit of not taking up floor space, so you can prepare more room to work with!
2. LED Lights:
The use of LED lights has been steadily on the rise in recent years as more and more companies look for ways to cut their power bills. LEDs can last up to five times longer than conventional bulbs and they use half as much energy as fluorescent or incandescent lamps of comparable intensity. This leads to fewer replacements and lower costs over time. But how? The efficient diodes found in LED lights use less energy than incandescent bulbs. In addition, they help with creating an office that is brighter and more welcoming. This is especially important for productivity and meeting room needs. 
The purchase price of LED lights is higher than other types of light bulbs, which may seem like choosing LEDs would not make financial sense. However, due to the low cost of ownership, these savings quickly add up over time. In addition, it can be difficult to find a light bulb that doesn't emit heat which is hard on the environment and your office space. With growing popularity in LED lights, they're quickly becoming a requirement for most newly constructed buildings.
3. Lighting control system:
Since light helps set the mood and atmosphere for employees and customers alike, it's no wonder that companies spend thousands on new lighting systems every year to boost their business. Lighting control systems can be used for a variety of different reasons. For example, they can be used to save energy and to create the right mood in an area. A lighting control system can turn any old office into a modern space with ambient light settings and customizable dimming choices. 
According to Transitions Optical Workplace Wellness Survey, employees have difficulty performing their best due to inadequate natural lighting and bright fluorescent lighting. The results showed that 80% of employees are taking steps to protect their eyes from digital eyestrain and fatigue, like dimming lights at work. Therefore, a lighting control system with dimming options can aid in combating this problem by decreasing the intensity of the lights when needed.
Product Suggestion
Among the many options for light fixtures, Rondos' features make it an ideal choice for offices. Rondos' lighting technology, precision of design and visual comfort can do wonders for your office spaces. But how?
The LED Lighting Engine in Rondos is of the highest performance, with outstanding reliability. The 2700k to 6500K color temperature options and 90+ CRI makes them perfect for offices. 

Rondos have a wider light spread and produce less glare. Direct reflections between surfaces can create glare, which leads to "visual noise". Visual noise can be a big problem in offices and disturbs focus and concentration. Therefore, less reflective materials in your light fixture helps reduce glare without compromising on lighting quality. This is particularly true when designing new office space or installing replacement fixtures.

The Rondos translucent acrylic diffuser not only helps in producing less glare, but also aids in uniform light distribution. Therefore, this makes them the perfect light fixture for offices.
Rondo ceiling lights are available recessed, surface mounted, or pendant up to 48″ wide. Furthermore, they come in round, square and soft edged. Talk about options!
What's Next?
Your office lights are arguably one of the most important design decisions. They affect both you and your employees' physical wellbeing as well as mental state. These tips and product suggestions would help you make informed decisions when choosing new light fixtures for your office space. If after reading these tips or browsing through our suggestions you need additional assistance with lighting design for your work environment, we are happy to hear from you.
https://lightandgreen.com/wp-content/uploads/2021/11/Untitled-design.png
1200
3000
Meghety
https://lightandgreen.com/wp-content/uploads/2020/09/light-green-logo-1-300x121.png
Meghety
2021-11-23 11:54:04
2022-03-02 16:36:54
Lighting Hacks to Enhance Your Office Environment