How to Choose the Perfect Kitchen Light Fixtures
Narrow Your Options through Aesthetics & Function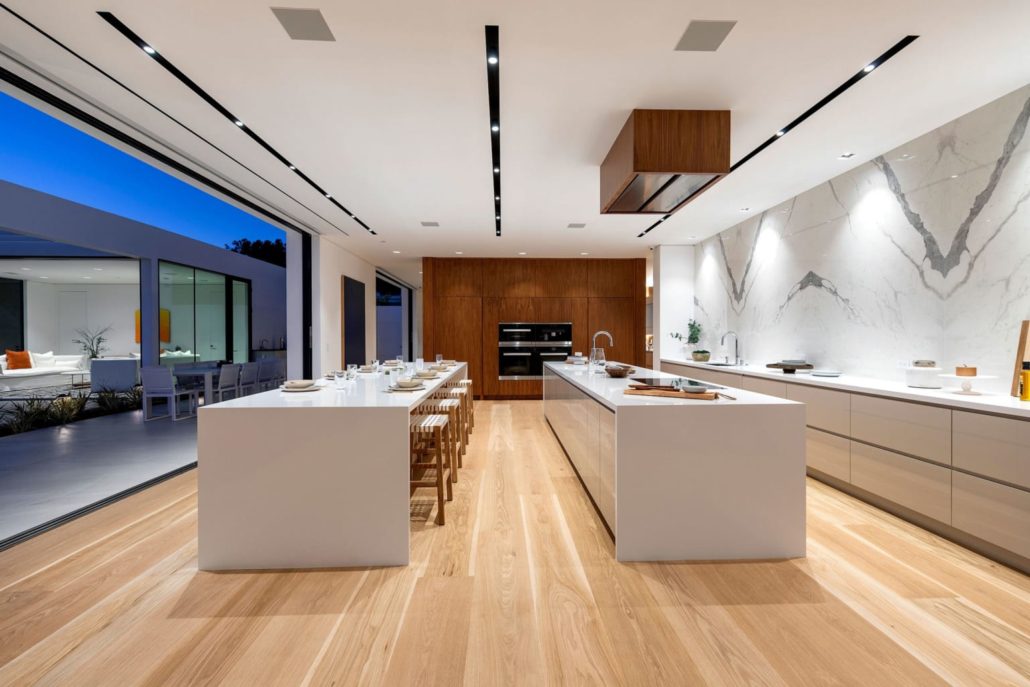 In a luxury house, each room requires a certain type of lighting to highlight its features. However, the kitchen needs a little more consideration since each space has a completely different function. With all the options in the market today, it has become difficult to choose the perfect kitchen light fixtures for a luxury home. While the below guide will focus primarily on finding the right kitchen light fixtures, however these concepts can be applied to any architectural space. Therefore, how does one choose the ultimate kitchen light fixtures for their luxury home?
When it comes to choosing the right lighting plan for the kitchen, two important factors should be taken into consideration: Aesthetics and Function. To finish a kitchen with luxurious aesthetics, it is important to highlight its beautiful details and appliances. To do so, it is crucial to pick the right light fixtures that can create dimension with light and shade. Additionally, since the kitchen is a workspace, it is essential to have light fixtures that help emphasize the functional areas.
While several light fixtures can cater both functions, recessed lighting can do so discreetly. They are installed into a hole that is cut through the ceiling and sit flush with the surface so they don't take up any floor space or hang down from above like other types of fixtures do. This makes them great for spaces where you want minimal visual obstruction, such as the kitchen areas. Consequently, this gives the kitchen a sleek and modern touch that draws the attention to room décor rather than the light fixtures themselves.
Which Recessed Light Fixtures Should I Choose?
Recessed Track Lighting can be the perfect solution for top aesthetics and function.
Light and Green's Knife Edge Track Light System:
Besides its sleek and modern look, Light and Green's recessed track light system, Knife Edge, functions wonderfully in your kitchen! The spot head lighting attachment for Knife Edge's invisible track light system is limitation free.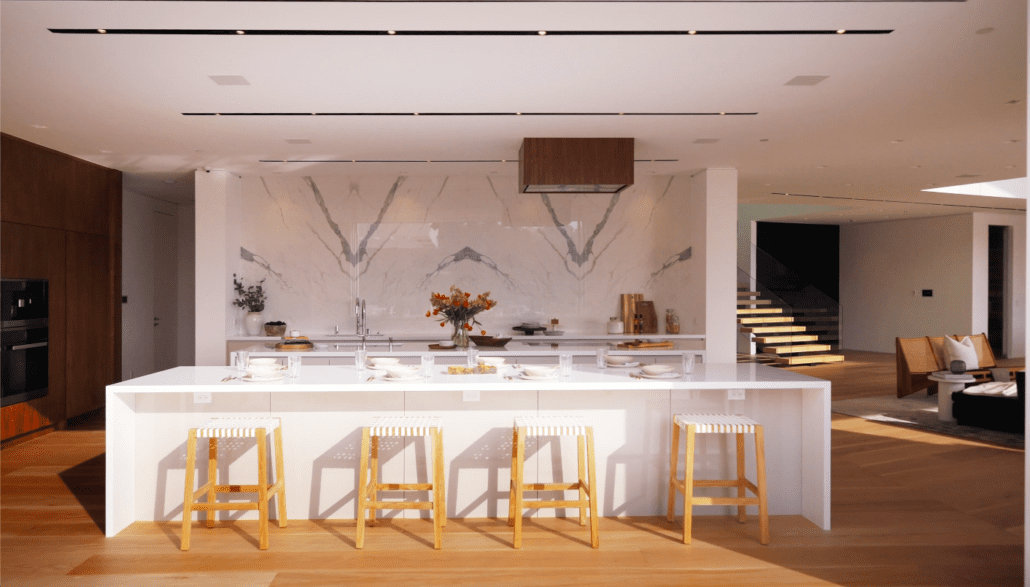 Why Light and Green's Track Lights?
360 degrees mobility: Knife Edge track lights have versatile spot heads with a full range of 360 degrees mobility. You can choose to turn the spot head arms whichever angle you wish. You can position the arms hidden within the cove or expose them outside the cove.
Field Changeable: One of the downsides  of having recessed track lighting is the process of removing and changing the accessories of the light fixtures. However; with Knife Edge you can easily access the variety of accessories you chose without damaging your ceiling or your light fixture. Knife Edge also allows for easy placement adjustments and additions throughout the rail system. The ease makes these track lights virtually maintenance free!


Fully Customizable: Knife Edge has several options for customization; 90-degree angles, 3 and 6-inch openings, and the linear track. Although these parts are manufactured in certain lengths and angles, they are also field cuttable. Therefore, you can customize the Knife Edge recessed track light system based on your space, needs, and design. Being able to easily add and subtract spot heads, makes Knife Edge a true plug and play track light system.
That's why knowing the purpose of your space and what you need from a light fixture will make finding the right one much easier. When it comes to choosing lighting for your kitchen, we recommend considering how often you use the room, its size and whether or not natural sunlight streams in during daytime hours. If those factors don't apply to your kitchen then consider other factors that might include cost, durability and maintenance requirements before making a purchase decision. Whatever type of home décor style you have going on at this moment, there is bound to be a perfect light fixture for any space!