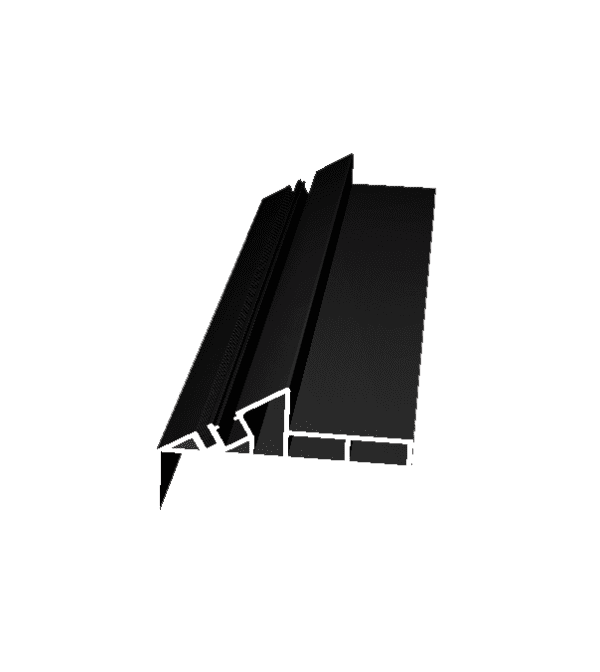 LG-5008W
Product Description
Aluminum Knife Edge Profile
Knife Edge comes in 6 ft length invisible track light rail system allowing to achieve a paper thin knife edge finish. The rail system allows to attach adjustable flexible arm for both MR16 and AR111 light system.
LED Lighting Engine High performance, low power LEDs provide outstanding reliability, performance and color quality/consistency 2700k, 3000k, 4000k, color temperatures available with 95+ CRI.
Optional Items:
✓ LED Lamp & Arm 9W MR16
✓ LED Lamp & Arm AR111
✓ Life Rated for 30,000 hours at 70% lumen maintenance
✓ All testing reports are based on published industry procedures
---
Product Features
Revolutionary flush mounted trimless & seamless design which offers consistent aesthetics.
Aluminum profile available in black, white and gray colors.
Easy installation for new construction and remodel applications.
Pre-made corner, 3" or 6" inch opening "U" shapes available.
Environmentally Friendly.
Rail can be used for architectural details.
Applications: Cove lighting, Edge Lighting, Custom pockets for HVAC, Tracks, Cameras, etc.
---
Download Files
Add to Wishlist
Compare